When the weather dips below 70 degrees, it can be hard to know what to wear. Do you need a coat? A light jacket? Will it be cold at night? In this article, we will answer all of your questions about what to wear in 60 degree weather. We will provide tips on dressing for different activities and how to layer your clothing for maximum comfort. Stay warm and stylish this season with our ultimate guide to dressing in 60 degree weather!
Why It's So Important to Have a Proper Outfit for 60 Degree Weather
60 degree weather can be tricky to dress for. It's not hot enough for shorts and tank tops, yet it's too warm for a heavy winter coat.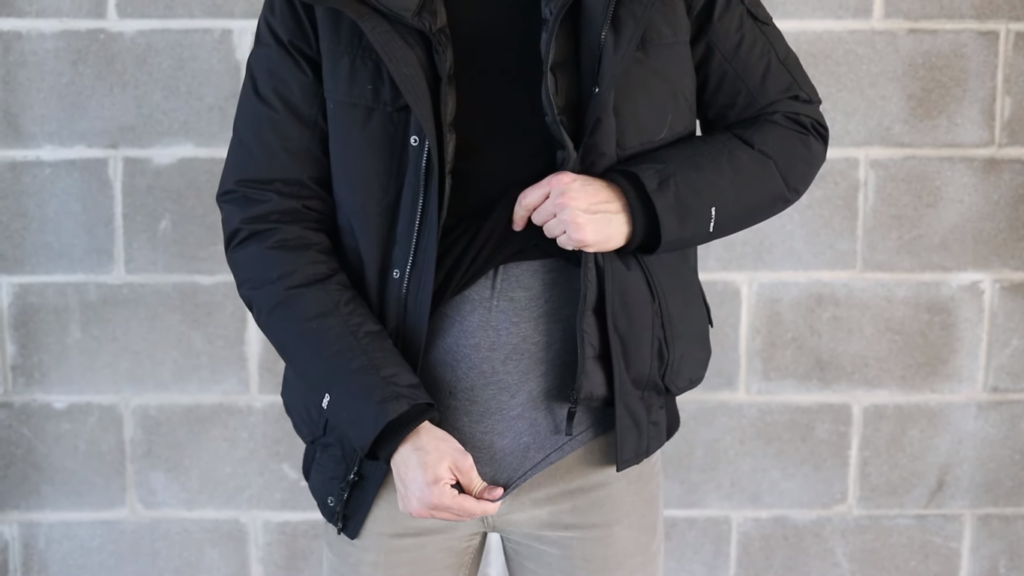 That's why it's essential to invest in the right clothes for 60 degree weather. With proper layering, you can stay warm enough during colder times of the day and cool down when temperatures start to rise. In this guide, we'll provide helpful tips on what to wear in 60 degree weather so that you can look and feel your best no matter the temperature. [1], [2], [3], [4]
What to Wear in 60 Degree Weather – General Tips
No matter what kind of outfit you decide to go with, there are a few key tips to keep in mind when you're shopping for the right garments. Let's discuss them!
Layering
When it comes to dressing for 60 degree weather, layering is key. Start with a lightweight t-shirt or tank top as your base layer and add on pieces depending on how cold it is outside. Long-sleeved shirts are great options; they give you extra warmth while still allowing air flow through layers of fabric.
For the outer layer, opt for a lightweight jacket or cardigan that you can easily take off when temperatures start to rise. A blazer is also an excellent choice for 60 degree weather; it looks more polished than a regular jacket and will keep you warm without being too bulky.
Finally, don't forget to accessorize with hats and scarves if needed. These pieces will help cozy up your outfit while still keeping you cool in warmer weather.
Include more color
When it comes to dressing for 60 degree weather, don't be afraid to mix in some color. Wearing bold hues can help brighten up your look and make you stand out from the crowd. Try pairing a basic white shirt with a bright yellow skirt or rock a hot pink blazer over your favorite jeans.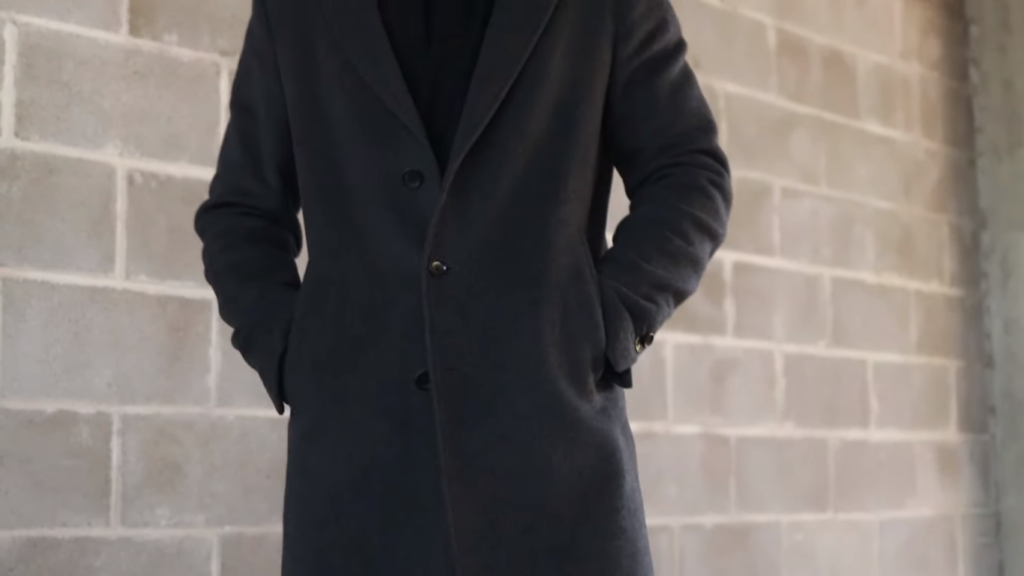 Choose breathable fabrics
It's important to choose breathable fabrics when shopping for clothes for 60 degree weather. Lightweight cotton is an excellent choice; it's highly breathable and will keep you cool in warmer temperatures.
Linen is another great option; the fabric is airy and lightweight, making it perfect for those days when temperatures start to rise. If you need extra warmth, consider adding layers made from thicker fabrics such as wool or flannel. [2], [3], [4]
Outfit Choices For 60 Degree Weather
To help you visualize some outfit choices for 60 degree weather, we decided to share a few of our favorite looks that you can easily recreate. Go through each of them and pick the ones that work best for you.
Midi Skirt and Sweater
A midi skirt and sweater is a great choice for 60 degree weather. When paired together, they are the perfect combination of style and comfort. The midi skirt can be made from any fabric, but lightweight materials like cotton or linen work best in warmer temperatures. For the sweater, look for something lightweight such as cashmere or cotton to keep you cool yet cozy. Finish this look off with a pair of ballet flats or sandals for an extra touch of style!
Trench and Tailored Pants
A trench coat is an essential piece for 60 degree weather. It's lightweight enough to wear in warmer temperatures while providing just the right amount of warmth during cooler times of the day.
For a classic, pulled-together look in milder temperatures, try layering a trench coat over tailored pants and a plain t-shirt. This look is timeless and can take you through any season with ease. Add a cozy scarf and brown ankle boots to finish off the ensemble.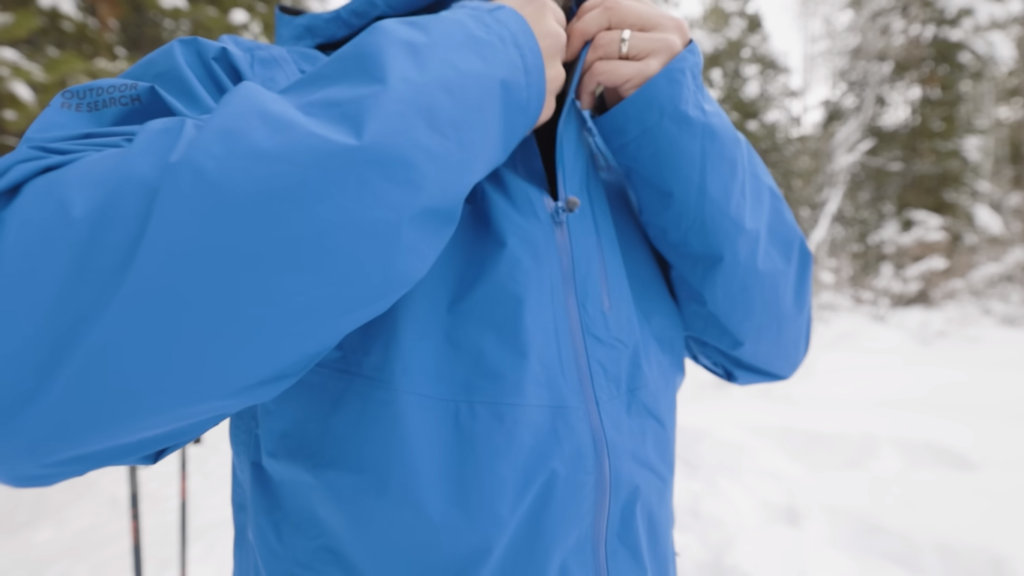 Midi Dress and Blazer
For a sophisticated and cozy look, pair a lightweight midi dress with a colorful blazer. This outfit can be easily dressed up or down depending on the occasion. You can also layer on accessories such as statement earrings and necklaces to add that extra touch of glamor.
Jeans and Button-Down
This classic combination is perfect for the office or a casual evening out. Start with a lightweight button-down shirt, then add on jeans and a warm cardigan. Accessorize this look with a scarf, hat, and leather boots to complete the outfit. Not only is this look stylish, but it will also keep you comfortable in 60 degree weather.
Light jackets and silk scarves
For a look that's both stylish and practical, reach for light jackets and silk scarves. Start with a basic t-shirt as your base layer and then add on a lightweight jacket or blazer over top. If it's too cold outside, throw on a scarf and you'll be good to go!
Light colored jackets will not only keep you warm, but will also instantly brighten up your look. Add on a few delicate pieces of jewelry, such as earrings and rings, to complete the outfit.
Trench coat
To rock this look, opt for a light-colored trench coat and pair it with skinny jeans, ankle boots, and a sweater or blouse of your choice.
Not only is a trench coat stylish, but it will also serve as a protection against showers or windy days. Finish off this look with a classic silk scarf and your favorite hat for an extra touch of sophistication.
Pair it with a belt to show off your figure and you'll be ready for any weather!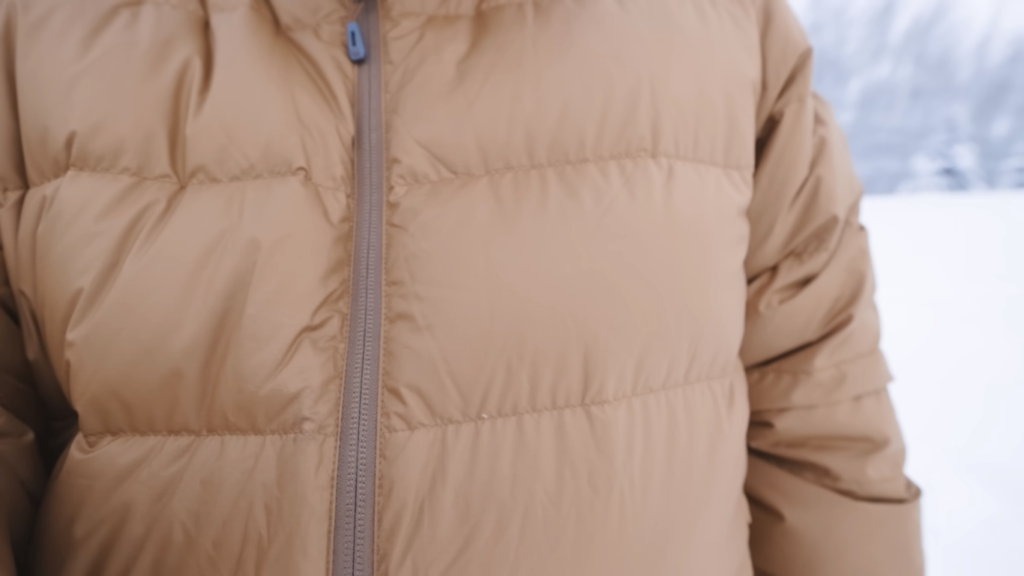 Striped clothing
Stripes are a great way to add some dimension to your outfit and make it look more put-together. Opt for long-sleeved striped shirts or sweaters that you can layer over lighter clothing in colder temperatures.
You could also wear stripes as an accessory; try pairing a smart striped scarf with a basic outfit for a classic touch. Or you could choose striped trousers and a plain white t-shirt for a more casual vibe.
No matter the occasion, stripes are always a great option when dressing for 60 degree weather.
Consider leather items
Leather is a great material for 60 degree weather, as it's lightweight and breathable yet still provides adequate warmth. For the bottom half, try out leather trousers or leggings paired with a simple white t-shirt and denim jacket. For the top half, opt for a stylish leather blazer or bomber jacket with jeans and a striped top.
There are various types of leather pieces that you can choose from. For example, faux or vegan leather is an excellent option if you want to stay on the eco-friendly side, while genuine leather offers more durability and better protection against the cold.
Hooded denim jacket
A denim jacket is a classic style of outerwear that has been around for many years. It can be worn in all types of weather, but it's especially popular during milder temperatures like 60 degrees Fahrenheit. A denim jacket is typically constructed from sturdy cotton and features a collar, button closure and long sleeves. The most common fit is slightly oversized to allow for layering underneath or over garments. Denim jackets can also have unique additions such as patches, studs or embroidered designs to give them an individualized look and hooded jackets are ideal for unpredictable 60 degree weather!
Depending on the occasion, you can wear your denim jacket with a variety of outfits in 60-degree weather. For a casual day look, you can pair it with jeans and a t-shirt or dress it up by wearing it with a shirt and trousers. You can also layer it over an oversized sweater for added warmth, or create contrast by styling it over a floral dress. Denim jackets are incredibly versatile and are sure to pull any outfit together!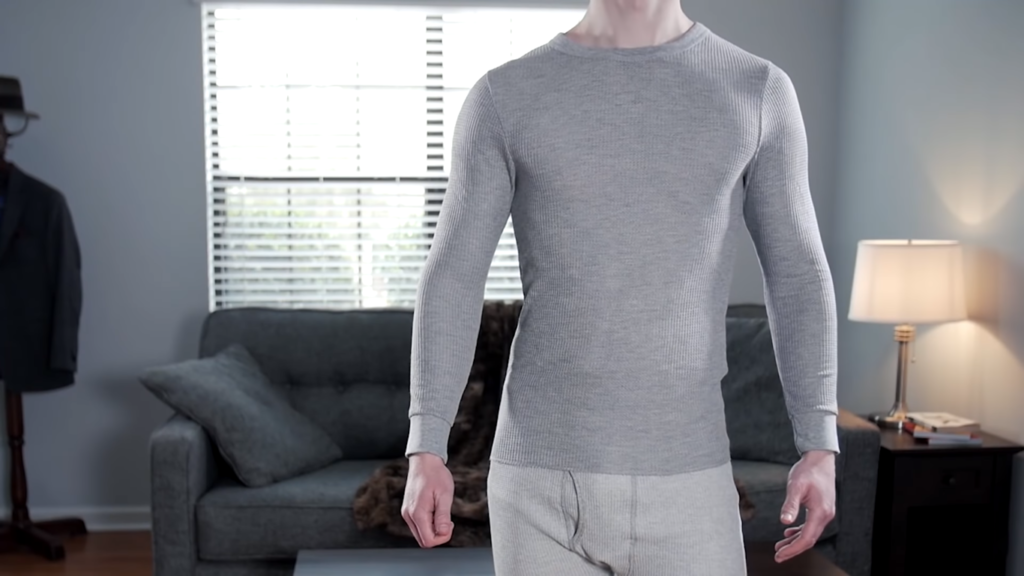 Jumpsuit
A jumpsuit is a one-piece garment that covers both the upper and lower body. It typically has long sleeves, but can come in other styles like sleeveless, cap-sleeved or short-sleeved. Jumpsuits are generally made of lightweight materials like cotton, polyester or nylon and they usually have an elastic waistband for a comfortable fit.
And for 60 degree weather, jumpsuits are a great choice! They're comfortable and stylish, and can easily be layered for warmth. Depending on the fabric and style of the jumpsuit, you can wear lighter weight materials like cotton or linen to keep cool when temperatures start to rise. [1], [2], [3], [4]
The Best Footwear For 60 Degree Weather
Not only is it important to choose the right clothing items for 60-degree weather, but it's also essential to pick the right shoes. Choose lightweight materials such as canvas, cotton, or linen to keep your feet cool and comfortable without overheating. For example, you can opt for stylish sandals paired with a sundress or ankle boots with jeans and a t-shirt. To make the job easier for you, here's a guide of the best footwear for 60-degree weather.
Loafers
Loafers are a type of slip-on shoe. They typically have a low heel and a flat sole, which makes them easy to wear for long periods of time. Loafers come in a variety of styles and materials, including leather, suede, canvas, and even rubber soles. For 60 degree weather, lightweight loafers made from breathable fabrics are ideal – they'll keep your feet cool enough without sacrificing style. When choosing the right loafers for warm temperatures, look out for features like cushioned footbeds and shock absorbers that provide extra comfort.
Mules
Mules are a type of shoe that consists of a closed toe, no heel or back, and typically have wide straps that secure the foot onto the sole. They can be both open-toed or closed-toed and come in various heights ranging from flats to mid-calf boots. Mules are comfortable enough to wear all day, while also being stylish and versatile.
For 60 degree weather, mules are an excellent choice; they provide coverage without feeling too heavy or hot. Open-toed mules will keep feet cool while still providing protection against the elements, while closed-toe mules can be worn with both shorts/skirts and pants/jeans for a more complete look. The strap on mules can also come in handy when out and about, providing a secure fit while on the go.
Ballet flats
Ballet flats are a type of shoe with a rounded toe and low heel. The design of ballet flats makes them an incredibly comfortable choice for warm weather days; many styles feature breathable material such as canvas or leather to keep the wearer's feet cool and dry. Ballet flats often have elasticized tops or straps to ensure a snug fit, making them perfect for long walks or extended outings. Additionally, because the heels are typically quite low, these shoes don't put stress on your ankles like some high-heeled options do.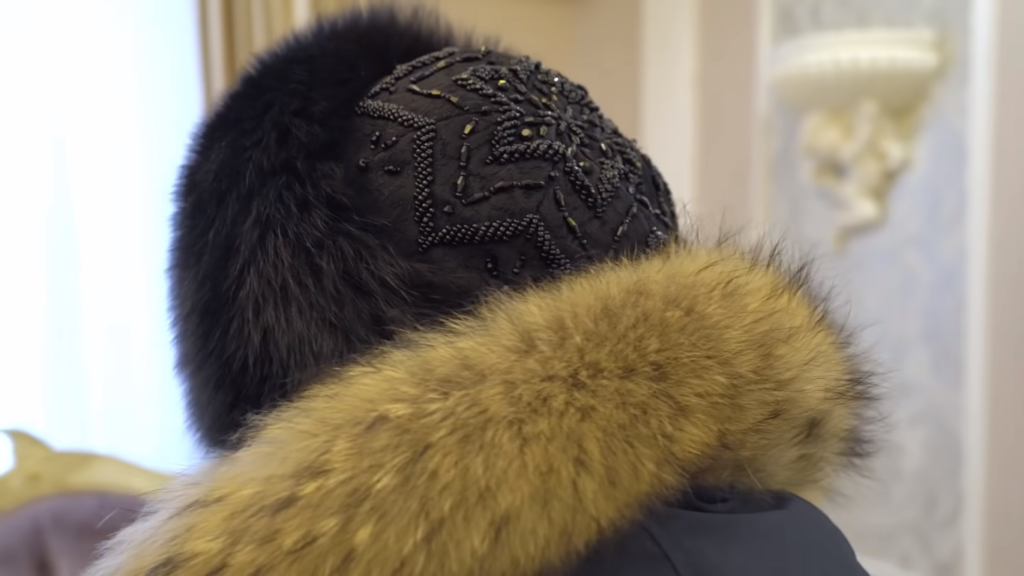 Oxfords
Oxfords are a type of low-heeled formal shoes for men and women, characterized by their "closed lacing". They typically have thin soles and a relatively slim profile. The most popular color choices are black, brown, and tan. Oxfords are appropriate to wear in all types of business settings and can be paired with suits or dress slacks for a classic look.
In 60 degree weather, an Oxford is the perfect shoe choice for professional attire. For women, choose an Oxford with a feminine touch such as pointed toes or more decorative lacing. For men, a pair of Oxford dress shoes will keep your feet cool and comfortable while still maintaining a professional appearance.
Closed heels
Closed heels are a great option for 60-degree weather as they will provide extra support, warmth and coverage. Classic mules or slides are an ideal choice for casual days as they look chic and keep your feet cool and comfortable. Ankle boots can also be worn with jeans, trousers or midi dresses to add a touch of style to your outfit.
Sneakers
Sneakers are a great option for mild weather. You can choose from the classic white or black sneaker, or you can opt for something more vibrant and colorful to add some life to your look. If you're looking for an extra layer of warmth during cooler evenings, then consider opting for leather sneakers with fur-lined interiors. [4]
FAQ
How hot is too hot for jeans?
When it comes to dressing for 60 degrees, jeans can be worn comfortably as long as you're mindful of the material. Stick to light-weight materials such as denim so they don't trap in too much heat and make you uncomfortable. If the jeans are tight or have a heavier fabric, such as wool blend, then you may want to avoid wearing them when the temperature is higher than 90 degrees Fahrenheit.
If you do choose to wear jeans, make sure that your top layer is made from a lightweight fabric. A linen shirt or thin cotton t-shirt will help keep you cool and comfortable while still looking stylish. Additionally, pairing your jeans with open-toe shoes or sandals will also help keep your feet cool.
Do I need a jacket if it's 60 degrees?
If you're heading outdoors when it's 60 degrees outside, you'll likely need a light jacket. The temperature can vary significantly between morning and night, so having a jacket handy is a good idea. It should be lightweight but still provide enough warmth to keep you comfortable in the cooler temperatures. Look for jackets made from breathable fabrics like cotton or polyester blends that will help regulate your body temperature. If you want extra protection from the wind, opt for a water-resistant jacket with an adjustable hood.
Is 60 degrees sweater weather?
It really depends on the individual and their personal preference! Generally, it's not cold enough to need a heavy winter coat or thick sweater. But if you tend to get chilly easily, then a light jacket or sweaters may be in order.
For men, a long sleeve button-up shirt is great for layering over t-shirts with jeans or chinos. For women, it's a perfect time to bring out mid-weight knitwear such as cardigans and ponchos that can be layered over shirts and tees. If you prefer something more formal, then opt for lightweight blazers paired with trousers or skirts. Accessorize your outfit with some fun scarves and hats to complete the look!
What does 60 degree weather feel like?
In 60 degree weather, you can expect temperatures to be slightly cool, but not cold. Depending on the humidity and wind level, you may find that it feels a bit warmer or cooler than the temperature suggests. A light jacket or sweater should usually be enough to keep you comfortably warm in 60 degree weather.
Is 60 degrees t-shirt weather?
At 60°F, you may be able to go without a jacket depending on your personal preference and the other elements (i.e., wind, humidity). In general, many people find that they are comfortable wearing just a t-shirt in temperatures around 60°F. However, if the weather is particularly windy or humid, you may want to add an extra layer for warmth and protection from the elements. You can try layering with a lightweight long sleeve shirt or sweater underneath your t-shirt for extra warmth.
Just keep in mind that the temps fluctuate throughout the day, so you may need to adjust your outfit accordingly. It's always best to keep a lightweight jacket or sweater on hand for whenever the temperature drops!
If you prefer something more substantial than just a t-shirt, but don't want to wear a bulky coat, then there are plenty of options available such as light jackets or cardigans. These pieces are perfect for providing an extra layer of insulation without being too heavy or cumbersome.
Useful Video: 3 Levels of Cold Weather Clothing: Cool, Cold and Extreme!
Conclusion
Whether it's sunny or raining outside, dressing for 60 degree weather can be tricky. Following our tips and suggestions above should help make this task much easier! From midi skirts and sweaters to light jackets and silk scarves, there are plenty of stylish options available that will keep you comfortable in any climate.
Besides the clothing items you choose to wear, other factors like the color of your outfit and the type of fabric can also play a crucial role in keeping you comfortable. And don't be afraid to wear brighter colors or lighter fabrics during the summer months to keep your look stylish and seasonally appropriate.
60 degrees doesn't require you to wear heavy clothing, but you still need to be careful to stay warm when temperatures drop. With the right layering techniques and comfortable fabric choices, dressing for 60 degree weather can be a breeze. Follow these tips and you'll never have to worry about feeling uncomfortable throughout the day!
We also provided you with footwear options to keep your feet comfortable and protected, no matter the weather. From ankle boots and rain boots to sandals and slip-on shoes, having the right footwear can make all the difference in dressing appropriately for 60 degree weather.
We hope that this article has given you a better understanding of what to wear in 60 degree weather. With a few simple tips and tricks, you can easily create an outfit that is both fashionable and functional for any weather condition!
References
https://www.instyle.com/fashion/clothing/what-to-wear-60-degree-weather-outfits
https://www.byrdie.com/what-to-wear-in-60-degree-weather-6829846
https://www.whowhatwear.co.uk/what-to-wear-in-60-degree-weather/slide4
https://www.shoppingonchampagne.com/blog/what-to-wear-in-60-degree-weather